ayble
High-quality modular display frame system
---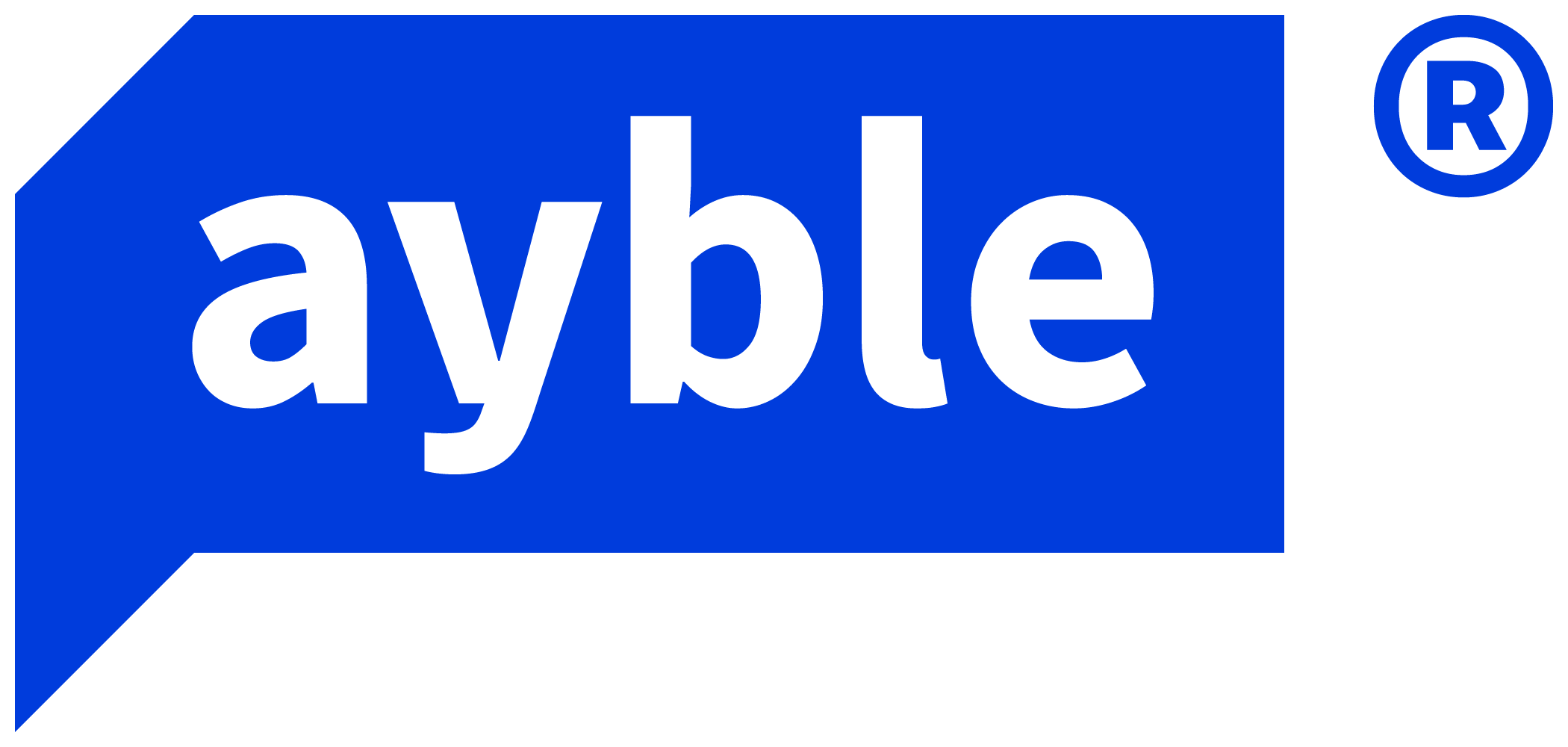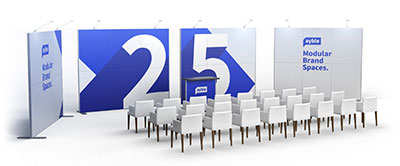 Our versatile modular display solution can be used for more than just trade shows. Learn more at the main ayble site.
view ayble main site
Adapt over time
ayble is a premium modular exhibition stand system designed to be modified in shape and size as your event spaces change. A simple but sleek design offers limitless and versatile stand layouts. A choice of straight or curved frames are available in various of sizes. Each frame is joined to its neighbouring frame with simple to use male and female connectors. Joining frames to each other is simple and easy, which manes an ayble modular exhibition stand can be assembled without tools or any specialist skills. An ayble exhibition stand can be set by one or two people quickly and easily, but with the feel of of a bespoke custom exhibition stand.
A new stand layout for each event
Tough but lightweight aluminium frames can be configured to create almost any shape. The durable framework is easy to handle but will still last for years of use. ayble is designed for multi use; so at your largest event configure an eye catching exhibition stand with towers, arches, backlighting and storage cupboards. Then for your smaller events create a small backdrop or L shaped display without the ned to buy any more display stands. Make your event budget last by adding new frames and graphic panels over a number of years so you are only investing in one type of system.
Full support
As the UK distributor for ayble our team can give you as much support as you need. After finding out your aims and objectives from an event stand, will will put together a detailed proposal with drawings and a quotation. We can offer a full logisitics and management service, where we store, install and dismantle your stand after the event, and return it to our storage warehouse. If your team want to manage the logostics your new ayble modular exhibition system, we can give you full training and support.
A system to meet all of your needs
Although the ayble system is a simple and straightforward to assemble, it can be customised to give meet most detailed requirements. There is a full range of accessories available including lighting, TV holders, LED digital walls, lockable doors, wood finish and slat wall panels, display counters and backlit walls. With manufacturing in Germany, bespoke sizes and even bespoke accessories can be produced.
View ayble Main Site
---