Tablet Slimline
Wall Mounted Secure Tablet Enclosure
---
Videos
---
---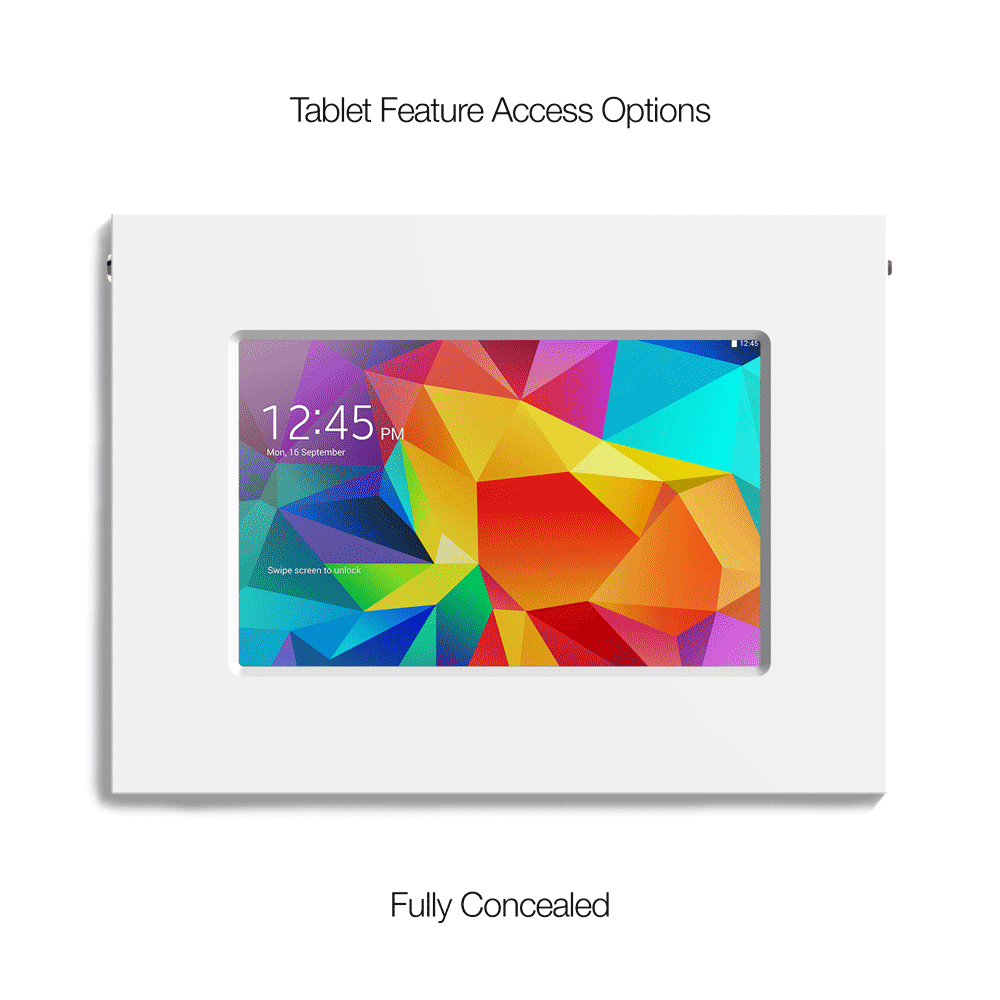 Designed for business
The Slimline range of tablet enclosures provide a sleek wall mounted display, which has an intuitive design allowing it to fit flush to any wall surface. This enables any cables or power leads to sit within a recess within the wall, creating a seamless and streamlined appearance. The unit also includes an optional conduit for customers who wish to conceal any cables on the wall exterior.
---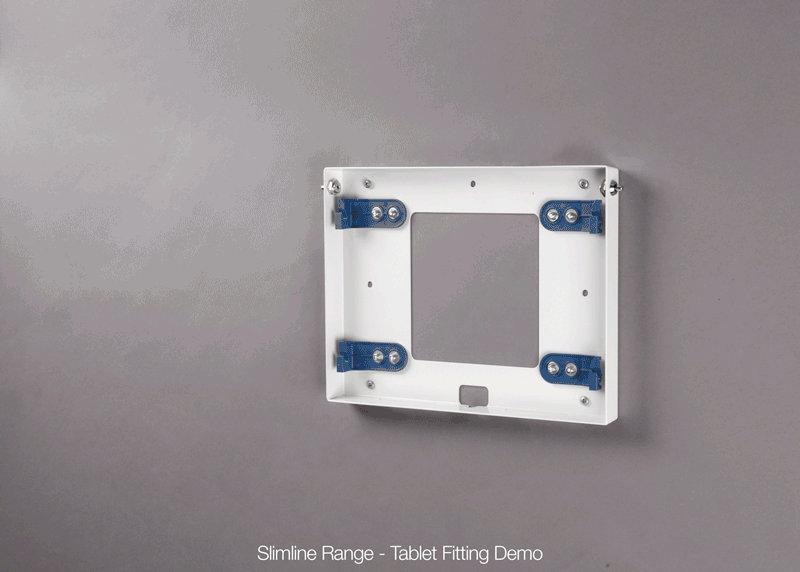 Perfect for corporate, retail or hospitality environments.
Our four available models cover a large range of tablet size and compatibility options. Cover plates that hide or reveal home buttons and cameras give you more control and allow you to have the exact interface you need for your wall mounted display.
Videos
---
Looking for software for your iPad Display Stand?
Complete your iPad display stand stand with custom interactive software.
iPad Slimline is available in the following configurations…
Product
Depth
Width
Height
Weight
Slimline 8
*Fits most tablets with up to 8.4" screen
34mm
296mm
208mm
2kg
Slimline 10
*Fits most tablets with up to 10.5" screen
33.6mm
331mm
243mm
2.5kg
Slimline 10 Plus
*Fits most tablets with up to 10.5" screen
32mm
408mm
243mm
2.85kg
Slimline 12
*Fits most tablets with up to 12.9" screen
34mm
376mm
293mm
3.5kg