Linear Pro Systems
Bespoke exhibition system ideal for the retail environment
---
The Linear Pro System provides the looks, style and sophistication of a custom exhibit with the ease, convenience and value that you're looking for.
The Linear range of portable exhibit systems are designed to ship with minimal lead-time and are a terrific off the shelf solution for trade-shows and semi permanent displays, ideal for shopping centres and exhibition venues.
All kits accommodate optional lighting, choice of LCD screen mounts, brochure holders, product display shelves and moulded carry cases.
Framing is constructed of extruded aluminium with sturdy oval steel bases. Key-Locking arms makes Linear strong, lightweight and easy to assemble.
Available in six configurations with a sleek refined look that perfectly complements any exhibit message.
Sizes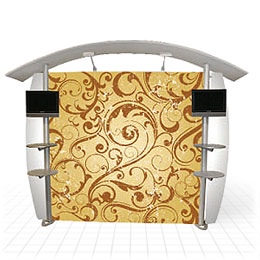 Overall assembled size (mm):
2475(h) × 3000(w) × 500mm(d)
LCD bracket: Max LCD size 20"
Graphic Size
2 graphic panels drops at 2000mm × 1000mm
Sizes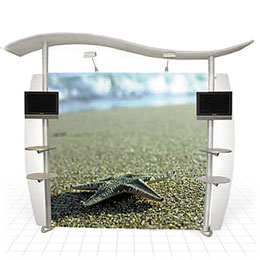 Overall assembled size (mm):
2475(h) × 3000(w) × 500mm(d)
LCD bracket: Max LCD size 20"
Graphic Size
2 graphic panels drops at 2000mm × 1000mm
Sizes
Overall assembled size (mm):
2455(h) × 3000(w) × 765mm(d)
LCD bracket: Max LCD size 20"
Graphic Size
2 graphic panels drops at 2000mm × 1000mm
Sizes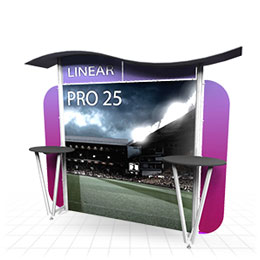 Overall assembled size (mm):
2455(h) × 3000(w) × 765mm(d)
LCD bracket: Max LCD size 20"
Graphic Size
2 graphic panels drops at 2000mm × 1000mm
Sizes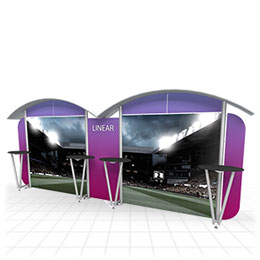 Overall assembled size (mm):
2455(h) × 6000(w) × 765mm(d)
LCD bracket: Max LCD size 20"
Graphic Size
4 graphic panels drops at 2000mm × 1000mm
Sizes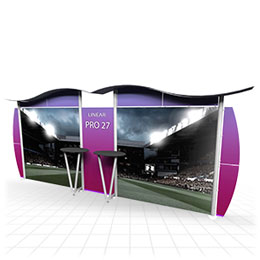 Overall assembled size (mm):
2455(h) × 6000(w) × 765mm(d)
LCD bracket: Max LCD size 20"
Graphic Size
4 graphic panels drops at 2000mm × 1000mm
---