Videos
| | |
| --- | --- |
| | This item weighs from 23kg |
| | Delivered in 5 working days |
| | Hardware has a lifetime guarantee |
| | This item takes 10 minutes to set up |
| | This item is a premium product |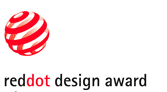 Impact™ Plus has won the 'Red Dot' Design Award.
Perfect Partner for the Strongest Brands
The ultimate in pop up exhibition display stands. Every component in the sleek Impact™ Plus popup stand has been designed with a focus on durability and ease of use.
An award winning product design sets Impact™ Plus apart from other pop up displays.
This top of the range display stand makes no compromise on quality and will ensure years of trouble free intensive use.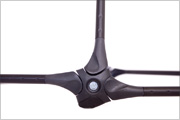 Impact™ Plus exhibition stands can be stored and transported in a range of wheeled cases, some of which can be converted into a podium.
150w Halogen Lights are available for each of the Impact™ range of exhibition stands.
Features & Benefits
Magnetic self locking device makes
frame assembly quick and easy
Next generation of popup stands
New magnetic fittings on bars make for
simple display stand set up
Magnetic graphic fittings eliminate unsightly panel hooks
Designed for seamless display
Reinforced frame for a busy events calendar
Lifetime manufacturer's warranty on hardware
High Impact graphic panels supplied in individual sleeves
Red Dot Design Award winner 2010
Foldable magnetic bars reduces components for easier and quicker display stand setup
Setup within 10 minutes
Learn more about the differences between our Pop Up Stands.
Get an email quotation for Impact Plus.
The following configurations are available…
| Configuration | Height | Width | Depth |
| --- | --- | --- | --- |
| 2x3 curved | 2.25m | 1.93m | 0.49m |
| 3x3 curved | 2.25m | 2.55m | 0.72m |
| 4x3 curved | 2.25m | 3.10m | 0.96m |
| 2x3 straight | 2.25m | 1.97m | 0.34m |
| 3x3 straight | 2.25m | 2.70m | 0.34m |
| 4x3 straight | 2.25m | 3.43m | 0.34m |
Similar Products