Impact Plus
Impact Plus premium pop up display system
---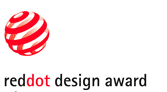 Impact™ Plus has won the 'Red Dot' Design Award.
Perfect Partner for the Strongest Brands
The ultimate in pop up exhibition display stands. Every component in the sleek Impact™ Plus popup stand has been designed with a focus on durability and ease of use.
An award winning product design sets Impact Plus apart from other pop up displays.
This top of the range display stand makes no compromise on quality and will ensure years of trouble free intensive use.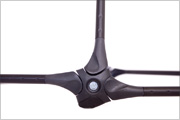 Impact Plus exhibition stands can be stored and transported in a range of wheeled cases, some of which can be converted into a podium.
50w Halogen lights or LED lights are available for each of the Impact range of exhibition stands.
The following configurations are available…
| Configuration | Height | Width | Depth |
| --- | --- | --- | --- |
| 2x3 curved | 2.25m | 1.93m | 0.49m |
| 3x3 curved | 2.25m | 2.55m | 0.72m |
| 4x3 curved | 2.25m | 3.10m | 0.96m |
| 2x3 straight | 2.25m | 1.97m | 0.34m |
| 3x3 straight | 2.25m | 2.70m | 0.34m |
| 4x3 straight | 2.25m | 3.43m | 0.34m |
---