Wall Frames
Sleek wall frames to transform spaces
Key Features
Professional advertising features
Backlit versions available
Multiple stock frames or bespoke sizes
Substrate and frame options
Frameless look version
Fast Setup
Superior Quality
5 Year Warranty
---
Industry leading tension fabric frames
Mounted canvas frames & wall lightboxes have developed leaps and bounds from traditional stretched canvas prints. We now offer a full range of off the shelf options and built to order sizes, frames that have effective and dynamic finishing styles and back lit options.
Easy to change graphics with the minimum of fuss, your own staff can fit or change graphics quickly and easily, even during opening hours, with no training or tools required. The system extends into illuminated and non-illuminated, single and double-sided, wall-mounted and freestanding along with columns, cubes and full lightwalls.
Flexible ink technology allows us to produce beautifully detailed graphics – right down to the smallest text, finest hairs and subtlest of skin tones – not possible using other print processes. The lightweight fabric graphics can be folded to allow for easy and inexpensive distribution. The frames can be supplied in modular form for ease of distribution and simple assembly using Allen keys.
Our profiles use 80% recycled aluminium. Graphics are produced on 100% polyester fabric using eco-friendly inks meaning the whole system is fully recyclable. We have the flexibility to produce bespoke graphic display products and lightboxes tailored to your exact requirements using our experienced designers.
Wall Mounted Frame Options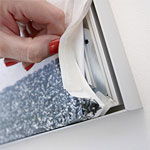 Silver aluminium frames (powder coated option available)
Coated fine woven 135gsm polyester fabric
Ink-jet printed Traditional front SEG (Silicone edge graphic) fixing.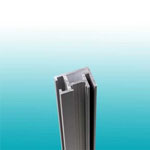 F21
21mm Frame depth
Sizes from; 400mm x 400mm to 25m+ (W) x 3.1m (H)
Larger sizes built to order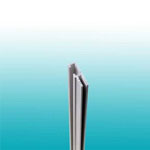 F33
33mm Frame depth
Sizes from 400mm x 400mm to 10m+ (W) x 3.1m(H)
Larger sizes built to order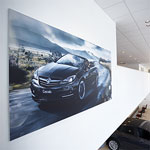 28mm Frame depth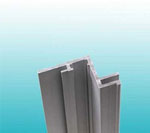 F28I
Standard none lit option
Sizes from 400mm x 400mm to 10m+ (W) x 3.1m (H)
Larger sizes built to order
Reverse SEG (Silicone edge graphic) fixing hides frame
Coated fine woven 135gsm polyester fabric, Ink-jet printed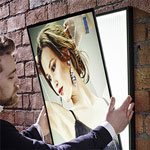 F28A
Ultra slim line lightbox
Internal LED Lights with halo and show-through effect
Magnetic edge graphic fixing
Sizes from A4 (210x297mm) to A0 (841x1189mm)
Printed on Lambda Duratrans or UV inkjet to opal polyester film
---
---