T3 Shell Kit
Hide shell scheme framework with continuous graphic panels
---
Convert Shell Schemes into seamless displays
T3 Shell-Kit has been designed with simplicity, adaptability for different venues and maximizing available space. Built around the T3 Shell clamp, which can be fixed to any shell scheme world wide, without any tools, creating seamless fabric display environments.
Versatile Shell System
Using the same T3 frames as the modular system and the shell connectors your kit connects effortlessly to any shell system and maintains a 60mm clearance from the existing wall and floor, maximizing your floor space.
Cladding options included ridged foamex panels or seamless ultra compact fabric graphic walls. The system breaks down into manageable lengths for easy transportation, with the average 3x3 fabric shell scheme fitting in a frame shoulder bag.
Fully adaptable in size and shape you can extend or reduce your system to fit different event spaces, giving you not only a unique looking stand but one that's cost effective for future displays.
Fitting the Clamp to a Shell Scheme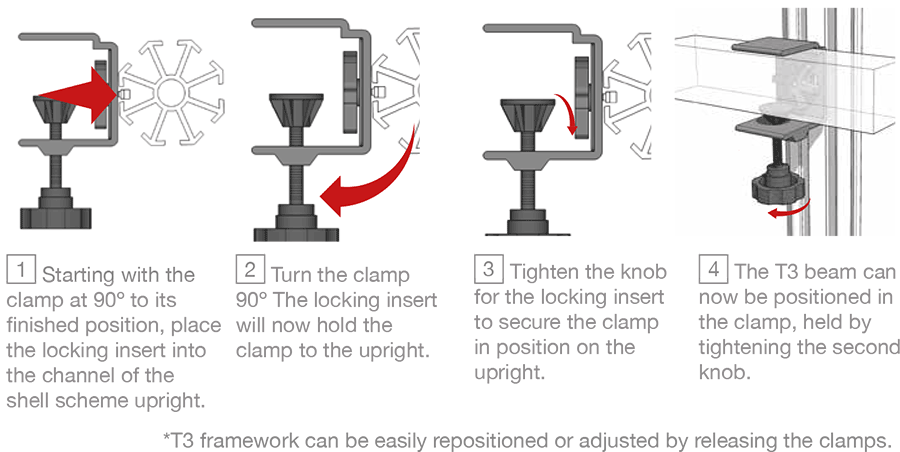 ---